Dairy is what we do.

It´s our purpose, our passion, our heritage and our legacy.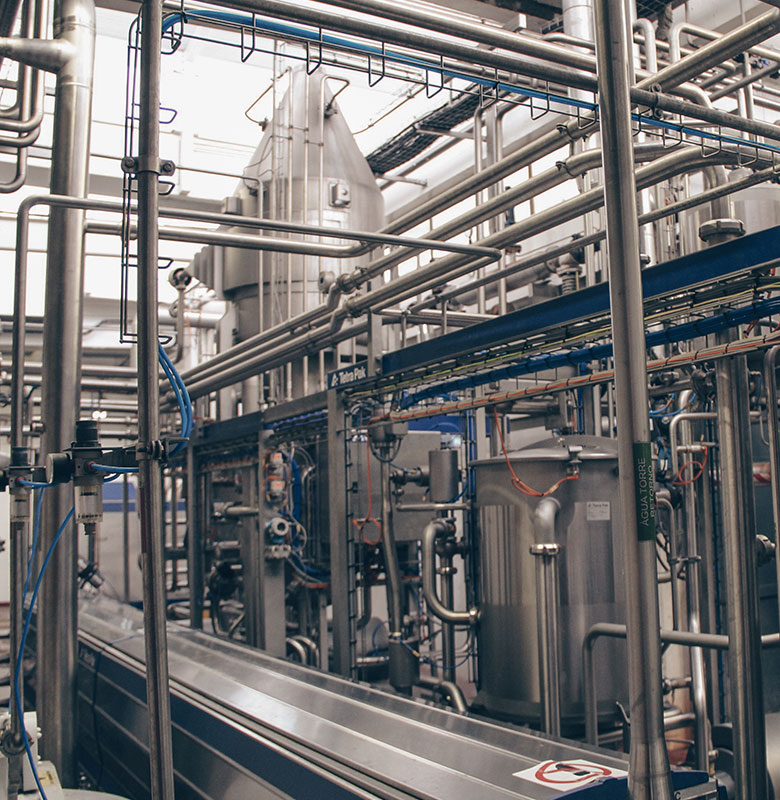 A message from the Management
We have earned the trust and respect of our internal and external stakeholders for various reasons, but perhaps the most poignant one is the commitment and passion we put into everything we do.

The Lactiangol of today is the largest dairy provider in Angola, a familiar face in the supermarket dairy aisle, and – most importantly – a trusted source of nutritious dairy products.

We have only one objective: to ensure our consumers the highest level of product quality at the most affordable price. Our teams of experts keep in check the most stringent quality framework, from sourcing to production, storage, and distribution.

Our corporate culture is defined by a simple set of corporate values that define how we operate – Pride, Transparency, Care, and Innovation. They reflect how we interact with our clients, our colleagues, and our communities, as our company needs to be one where we are all proud to work at.

Whether you are a potential customer, a business partner, or a future employee, we look forward to finding out how we can work together to keep pushing ourselves further every day.





Our commitment to quality
Milk is such an essential and integral part of our lives from the minute we are born. At Lactiangol we understand this, and we want the consumer to feel that they and their families are in the best hands. We have a strong focus on quality and safety, we conduct ongoing employee training in our plants, and we perform regular product and ingredient testing in our specialized lab.
Who we are


As the first dairy company in Angola to scale up production, Lactiangol has undertaken a pivotal role in ensuring the finest dairy products to the Angolan people. All our products are made with love in Luanda and send out all over the country.

We are a company of over one hundred and fifty passionate professionals. Operating closely with our customers and dealers in partnership to realize our vision of leading the dairy industry in the country while strengthening Angola's dairy sector towards achieving self-sufficiency in milk production.

We are committed to leading the way with innovative research, providing essential nutritious food, and promoting healthy living.

Lactiangol also embraces every opportunity to give back to our communities and contribute to all Angolans and our nation's welfare.
Our Values

Lactiangol's core values are built on four key principles, essential to achieving our vision and mission. These are:

Pride
We take pride in our culture, our people, and our business. We work to provide a safe and happy working environment, ensuring we deliver the best products to our consumers every day. That is our legacy.

Transparency
We lead our business with integrity. We are committed to earn and retain our stakeholders' trust by being compliant, honest, and transparent as a corporate citizen.

Care
We care for our people's well-being, the sustainability of our planet, and the communities we serve. Whatever we do, we want to do well.

Innovation
Innovation is in our DNA. We want it to drive how we operate and think. We constantly strive to improve, find new ways of doing things, and encourage our people to be bold and bring fresh ideas to the table.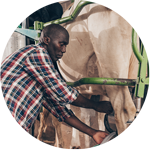 Our Vision

To be the leading dairy company in the country while strengthening Angola's dairy sector towards achieving self-sufficiency in milk production.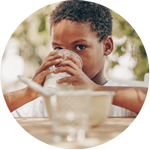 Our Mission

To give our customers a high value by supplying convenient, affordable, and nutritious products every day.