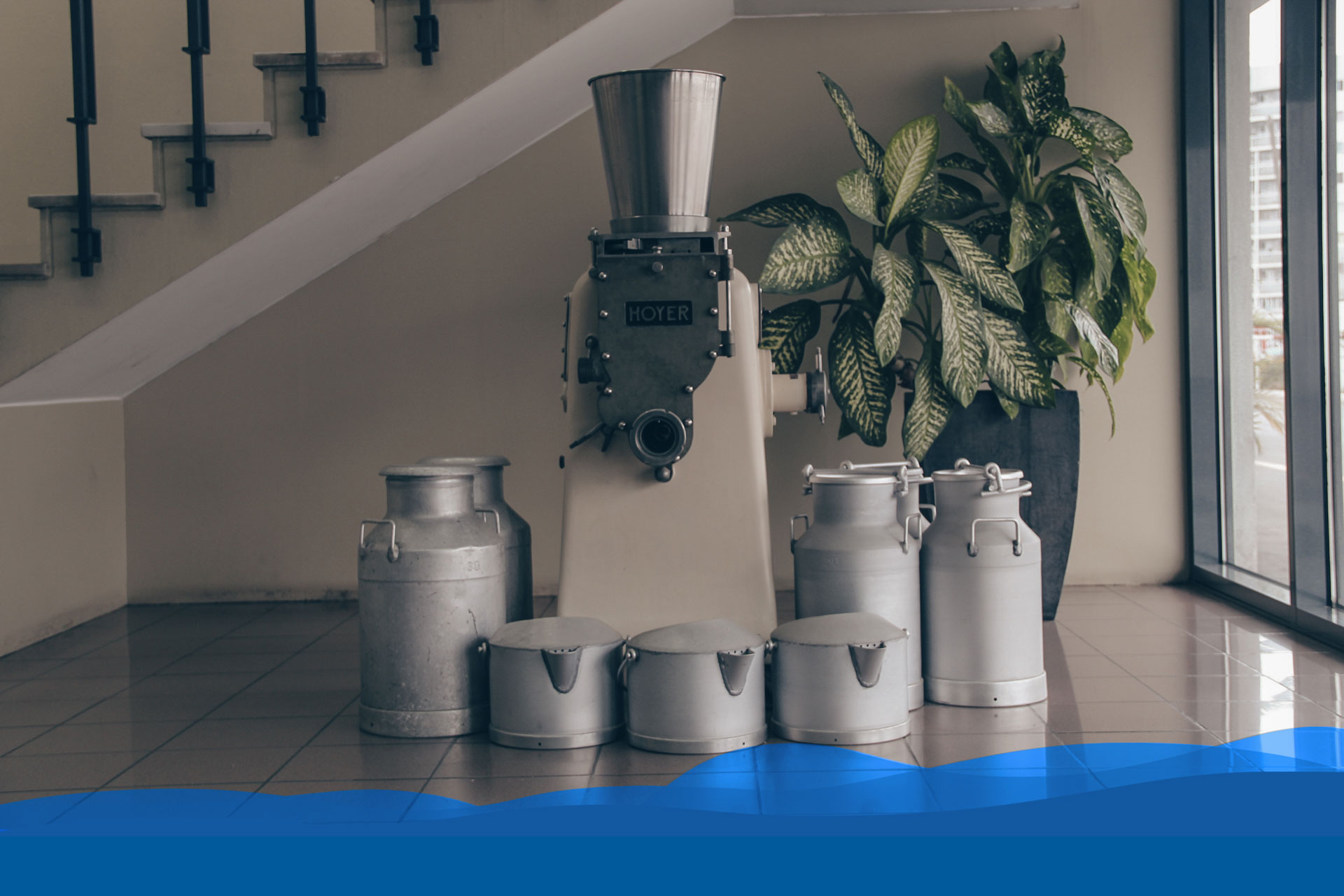 Since 1994 we have been producing milk to nourish Angolan families
For the past almost 30 years, we have been creating a company that stands out due to its resilience, spirit of commitment, and the will to become the leading dairy company in Angola. We take pride in our history as we step boldly into the future.
Our business is based on our values, the principles that guide our actions, activities, and the way we behave, both inside and outside the company. They reflect not only what we deeply believe in, but also our aspirations. We are proud of the values we uphold.
---

Our commitment to quality
---
O
ur Quality Policy is based on two key principles: to fully meet the consumers' safety while meeting their expectations in terms of health and taste demands
at every stage of life.
We supply a range of products in different packaging types, while we continuously work to develop new products.

---
« 1994

Founded in 1994 as a result of the privatization of the old Luanda Dairy Hub, Lactiangol was the first dairy company scaling production to serve a country.

In a country devastated by civil war, Lactiangol had a pivotal role in providing basic food items to the population.

« 2008

During this year, and under the Government School Feeding Program, Lactiangol supplied children with a daily snack (milk and cookies).

Lactiangol role was deemed important to fight school failure and drop-out by supplying food supplements to children.

« 2010

During the economic growth period in the country, Lactiangol was producing 400,000 liters of milk, 200,000 solid yogurts, 48 tons of butter, and 150,000 liters of juice per month.

« 2017

Through strong investment Lactiangol doubled its production capacity to 12.000 liters of milk per hour.

The company produces and distributes UHT milk, school milk, yogurts, butter, fruit juice drinks, and dairy desserts.

« 2020

Under new management, Lactiangol is focused on multiplying its production capacity and diversifying production into all possible dairy product categories.

As part of Lactiangol strategy, the company is further promoting the brand while optimizing the value chain and investing in top-notch equipment.

« 2021

For 2021 and beyond, Lactiangol is centering its efforts in three areas: Identify growth areas by further understanding target consumers through analytics; invest in new supply chain capabilities; make a planned new product development process that will allow the company to introduce more products in line with the taste and preference of the Angolan consumers.